Warranty Repairs (Microscope Part)
WARRANTY & REPAIRS

At JC LAB microscope part, we take pride in the quality of our products and our user experience. That's why we offer technical advice and full post-sale support to keep your JC LAB products in optimal condition and ensure your microscopy results are of the highest quality. All of our microscopes are covered by a 5 year warranty on mechanical components and 2 year warranty on electrical components.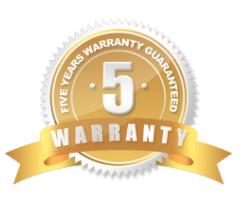 JC LAB Warranty Policy:
All JC LAB products, mechanically and optically, are warrantied against defects in materials and workmanship under normal use and service for five years after purchase. Electrical components and digital cameras are warrantied for one year. Warranty does not cover bulbs, chargers, fuses, batteries, damage resulting from abuse or misuse, repairs or alterations performed by those other than authorized repair technicians, or damage occurring in transit. Warranty does not cover lenses that have become inoperable due to excessive dirtiness as a result of misuse or lack of normal, routine maintenance.
JC LAB must receive a completed warranty registration in order to honor any warranty repair. An official Return Material Authorization (RMA) number must accompany any return on the packing slip or on the exterior of the box. A description of the difficulty must be enclosed with the unit upon return, ship freight pre-paid to JC LAB. JC LAB will repair or replace at no charge and return. If failure was caused by misuse, alterations, accident, or abnormal conditions of operation, an estimate of repairs will be submitted for your approval prior to work being performed.
If you have any questions concerning this product or warranty, contact your JC LAB local dealer